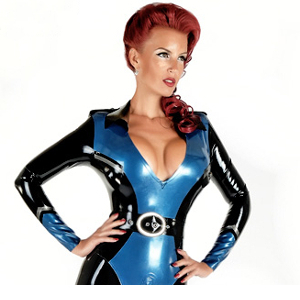 Welcome to the shop !
Hi and welcome to the Rubber Eva Fetish Shop!
Here you will find all things fetish from ballgags to body-bags! and everything in between. Most, if not all of the items here have been either hand picked or designed by me and many used on our various websites for photo shoots, videos and films, so lets just say with our many years experience we know a thing or two about the products we are selling and their quality.
Also I am proud to see the continuing success of my own "Rubber Eva Clothing" brand going from strength to strength. This clothing label is made in our London based factory and is made by hand and to order. All of my rubber designs are 100% exclusive to my shop and are unavailable elsewhere. So enjoy your visit around the shop and if you have any questions, ideas or custom work requests, just email or use the contact form.